Founded in 1989, Polygon bikes prioritize three aspects, which are: innovation, authenticity, and quality. Each product was a result of the innovation of engineers, designers, riders, and creative thinkers from all over the world. Since early 2019, INFINITY MOUNTAIN BIKING has a partnership with Polygon which allows us and our guests to ride in excellent-quality mountain bikes.
Here are some professional mountain biking athletes who also use Polygon bike!
Mick Hannah – Downhill mountain biker with two decades experiences and over 200 results
Has been racing at the top level for more than two decades, "Sik Mik" Hannah has been a strong competitor on the World Cup than many people. He grew up racing BMX and now been widely known as a professional downhill mountain biker.
The Australian-born has a sister who is also a downhill mountain biker named Tracey. His first major mountain bike result came at the age of 16 when he finished second at the 2000 World Junior Championships in Spain 🇪🇸
Pic cr: sportku.com
Tracey Hannah – Raced her first national BMX title when she was 4 years old
Has decided to step away from the biking world, Hannah made a return in 2012 by winning her first World Cup race back in Pietermaritzburg. She grew up riding bikes with her brother Mick in Cairns, Australia. Mick inspired her to start mountain biking so she started it when she was a teenager.
Even though she suffered a number of serious injuries, she managed to come back strongly by winning a place in Australian National Championships and World Cups. Recently, she made it at the #1 place at UCI Women's Downhill World Cup. Congrats, Tracey! 🥇
Pic by: sportku.com
Kurt Sorge – The champion of the most extreme freeride championship "Redbull Rampage" 2015 & 2017
Sorge is known for his love of extreme bicycle competition, which requires him to surpass his limits. He is making his name even more famous by playing a role in mountain biking movies: "Follow Me" (2010) and "Where the Trails Ends" (2012)
Kurt's involvement in mountain biking as a rider, competitor, actor, and organizer, shows his commitment to the freeride world. Sorge uses the Polygon XQUAREONE DH when he won the Red Bull Rampage Championship.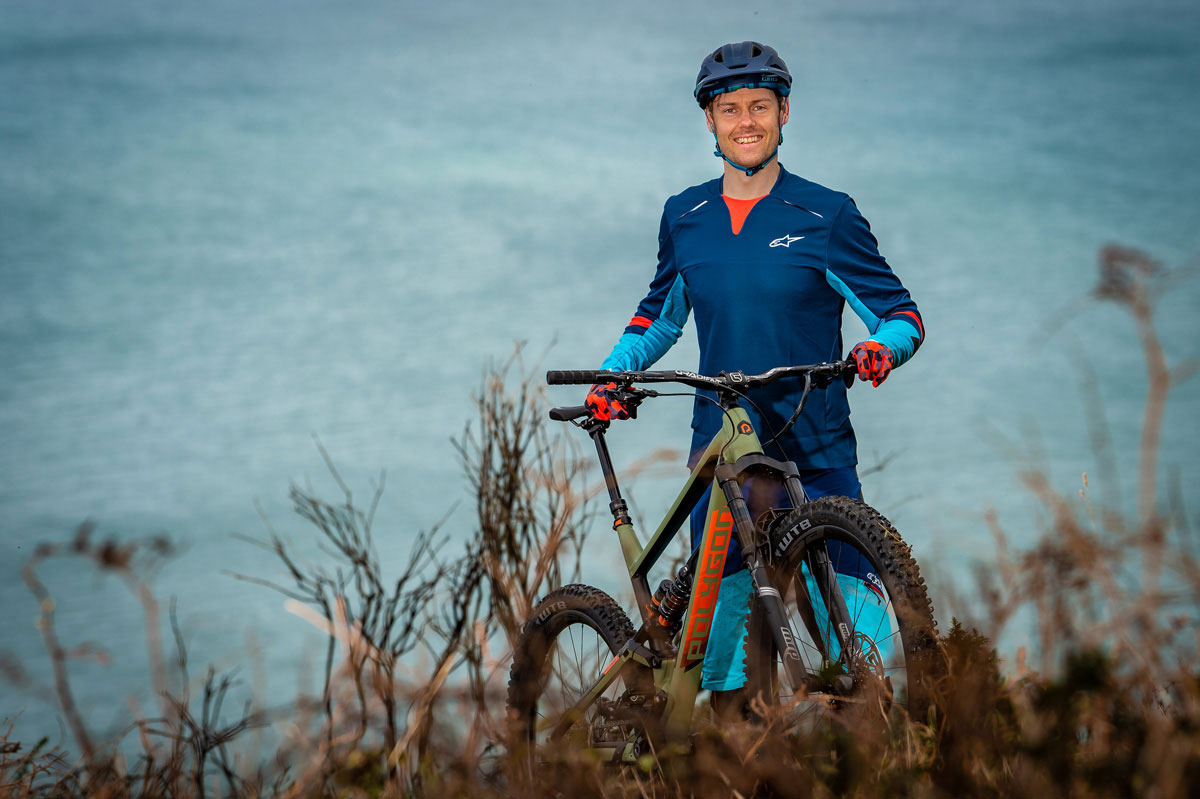 Daniel Wolfe – Top Irish enduro mountain biking rider
Wolfe started biking with his brother and cousin in his hometown in Dublin. His most favorite race is World Enduro 2016 which he said, has an insane atmosphere – where he get to see the world's best riders on the trails with his family and friends cheering from the sideline.
Even though he had his elbow dislocated just 4 days before the World Enduro, he managed to finish the race and won the 8th place! "The Big Bad Wolfe" uses two Polygon Bikes; the amazing XQUARONE EX9 and the all-new Siskiu N9 depending on the terrain.
References
Aston, P. (2018). Kurt Sorge's Polygon XQuareone DH - Red Bull Rampage 2018. Retrieved from https://www.pinkbike.com/news/kurt-sorges-polygon-red-bull-rampage-2018.html
Atlet – Polygon Bikes. (n.d.) Retrieved from https://www.polygonbikes.com/id/rider/
KMC CONGRATULATES TRACEY HANNAH ON #1 FINISH AT UCI WOMEN'S DOWNHILL WORLD CUP. (2019). Retrieved from http://kmcchain.us/tracey-hannah-1-overall-world-cup/
Kurt Sorge – IMDB. (n.d.). Retrieved from https://www.imdb.com/name/nm5036354/
Minnigh, B. (2018). The Enigma | Sam Hill: The man behind the mystery. Retrieved from https://www.bikemag.com/features/originals/the-enigma/
Sam Hill. (n.d.). Retrieved from Monster Energy's website https://www.monsterenergy.com/sports/mountain-biking/sam-hill
Sam Hill – 100%. (n.d.). Retrieved from https://www.100percent.com/blogs/team/sam-hill
Sam Hill – Dirt. (n.d.). Retrieved from https://dirtmountainbike.com/people/sam-hill
Sapp, D. (2019). Bike Check: Mick Hannah's Mixed Wheel Size Polygon XquarOne DH. Retrieved from https://www.pinkbike.com/news/bike-check-mick-hannahs-mixed-wheel-size-polygon-xquarone-dh.html
Schmitt, M. (2019). Bike Check: Sam Hill's Nukeproof Mega 290c Retrieved from https://enduro-mtb.com/en/bike-check-sam-hills-nukeproof-mega-290c/
Sspomer. (2019). Mick Hannah - The Inside Line Podcast. Retrieved from VITALMTB's website https://www.vitalmtb.com/features/Mick-Hannah-The-Inside-Line-Podcast,2774
Tracey Hannah – Dirt. (n.d.). Retrieved from https://dirtmountainbike.com/people/tracey-hannah
Wragg, M. (2016). Getting to Know Dan Wolfe. Retrieved from pinkbike's website https://www.pinkbike.com/news/getting-to-know-dan-wolfe-2016.html